Bob Whitley Decorating, Inc.

Bob Whitley Decorating


www.bobwhitleydecorating.com/


2719 19th Place South


Birmingham

,

AL

35209
205-879-6484

Bob has selectively hired only the most professional and quality workmen available to make the standard of work the best in the Birmingham area. His work has been featured in The Birmingham News, Southern Living, Portico and many other publications.




View Larger Map
Home Improvement
Interview with Bob Whitley
© Birmingham Lights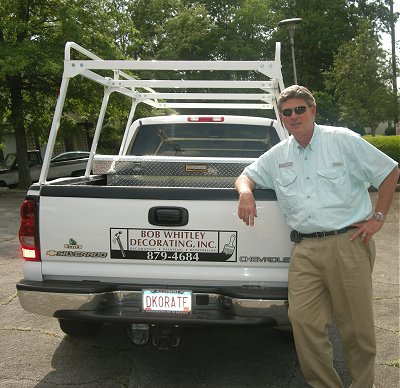 Bob Whitley in front of his "DK0RATE" truck.
"I am never in the office. I am always at customer sites. This hands-on management style is key to our success" he says.
See Also:
Pictures of Birmingham


Golden City Restaurant

Alliant Bank Building on Highway 280

Jefferson State Community College - Shelby Campus

Richard Massey's Residence on Southside

Bird's Eye-view of Birmingham City